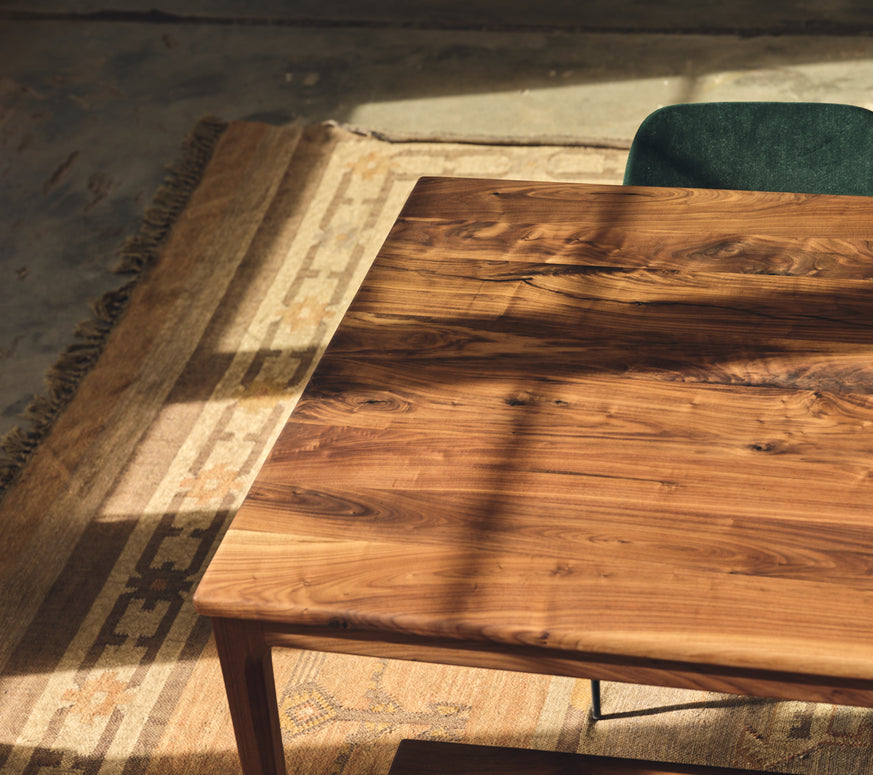 Resources
Whatever the size or scope of your project our team is here to help. Feel free to contact us for any questions or find helpful links below.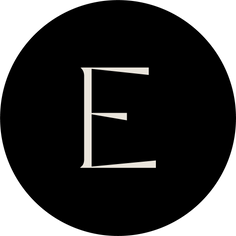 Ethos Furniture provides a heart-to-home guarantee, we guarantee all craftsmanship defects for the life of your Ethos Furniture. This also means we will work with you to find a suitable solution to any issues you may have on receipt of your custom furniture. Should you have a concern about your furniture upon receipt you should reject delivery, and we will coordinate an appropriate remedy for you. We do not allow for returns of custom-built furniture. Normal wear and tear of furniture including but not limited to scratches, discoloring, movement of wood, are not considered craftsmanship defects. Please consult our team for questions regarding what constitutes normal wear, we can generally provide solutions for you as well.
Due to the handmade nature of our products and the natural materials used to craft them, some elements of the design may vary. Movement of wood furniture is common, and subtle movement is not considered a defect. Due to growth patterns, variation in color, and differences in wood grain; Ethos Furniture does not guarantee your samples will match the color of your completed furniture. If a color does not match your desired outcome please reject delivery and we can coordinate a suitable remedy. In addition exposure to UV light, cleaning products, and harsh chemicals could impact your furniture, and should be avoided. Please consult our care instructions; to properly care for your furniture.
Changes to an order is allowable within 15 days after submitting payment. Full payment is required before your project moves into production. Deposit payments are acceptable in instances were you wish to hold a place in our production queue, but full payment is required before we begin work. Final project deadlines and deliveries cannot be guaranteed, and we recommend contacting our team with updates to your completion date as necessary. Rush orders will be charged an additional 10% and decreases the current lead time by half.
We love building custom furniture, and our team is dedicated to providing you the best product, and friendliest service possible. You are the reason we exist, and our Ethos is to serve you!!
Delivery options are available for your Ethos Furniture. Living along the Front Range of Colorado or within a 200 mile radius of Colorado Springs? We offer white glove delivery service to these customers. Our white glove delivery service is offered at a tiered rate based on your general vicinity to our shop. This is our preferred method of delivery as we can control most of the variables associated with delivery. Of course pick up is available for anyone, and is free of charge.
Freight delivery service is also available nationally, but would require you to receive a pallet, and set up your furniture in your room of choice. Freight delivery is calculated at check out, with additional fees to be billed for white glove delivery, excluding the Front Range of Colorado and general vicinity.
White glove delivery service is available nationally through a third party vendor. Our team can provide a quote for a long-haul white glove delivery service to your home or business.
Questions about delivery service? We are here to help, drop us a line, and we can sort out appropriate accommodations to have your furniture delivered to you exactly the way you want it.
Please see our terms of service for returns of custom furniture and projects. As for products we curate you have a 15 day return policy with a 10% restocking fee. Return notification most be submitted within 15 days electronically, and all returns must be in the condition in which they were delivered.
If an item needs to be replaced because of a defect, Ethos Furniture will replace the item at no cost to you. Curated items carry a two year warranty unless otherwise stated. If you are unsure as to what products constitute our return policy please contact a team member for clarification.
Your custom furniture built by Ethos is constructed using the finest domestic hardwoods, and finishes available. All of our products are delivered with a protective film over your wood surface. This film could be one of a few types of products: hard oil, urethane, or wax. With any of our finishes it is important to keep the product away from destructive UV light as much as possible. UV light will deteriorate the finish, and change the color of the wood and stain. Refinishing may be required more frequently under harsh UV conditions. Caustic chemicals should be avoided for cleaning. We recommend a damp cloth and mild detergent for cleaning while diluted vinegar is great for disinfecting. We also offer a cleaning soap that is specifically formulated to be used with our hard oil finish to promote the longevity of this protective layer.
For our hard oil and wax treated furniture a bit more maintenance could be required including the application of refurbishing oil, or replication of wax. This is recommended every 3-5 years or as the wood begins to look and or feel dry. Depending on the look and feel of the furniture it may not be necessary to reapply these maintenance products more frequently. Feel free to consult a team member for application instructions of these products which are available for purchase in our online store.